Intuit is a leading provider of personal finance, small business accounting, and consumer tax preparation software. Its flagship products include QuickBooks®, Quicken® and TurboTax®. Intuit has been listed among the Fortune 100 Best Companies for much of the last decade—largely because it values its 8,000 global employees as highly as its millions of customers.

Intuit needed a redesigned global benefits site for its employees and their families. The site is for its offices located in ten different countries and photography needed to be hand selected for each country. This website uses a user-centric approach and is organized to be intuitive and compelling for employees. After many focus groups, our team discovered that different age groups had different life needs and wanted to access different information. The site's interface makes it easy for employees to quickly find the information that is pertinent to their needs.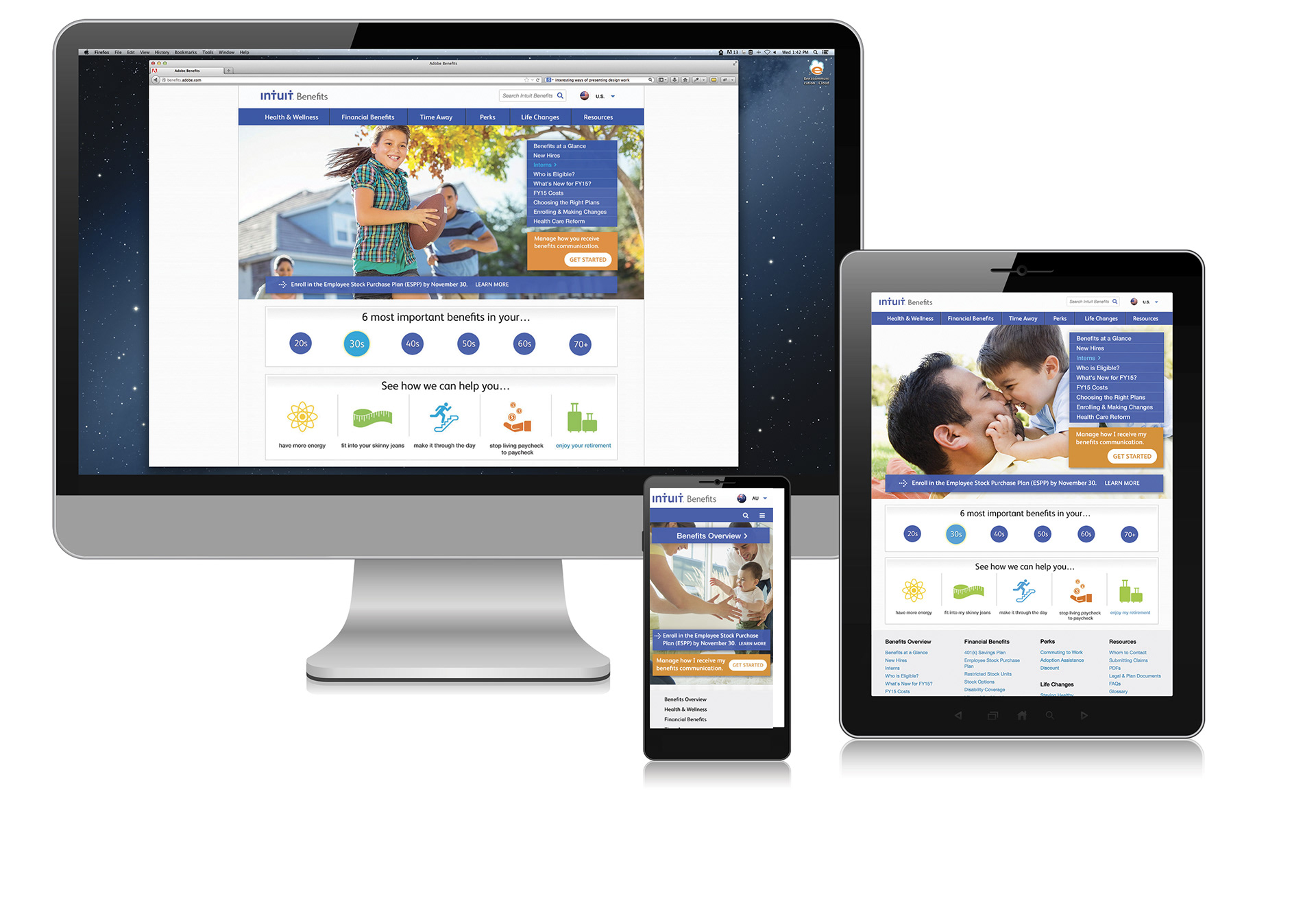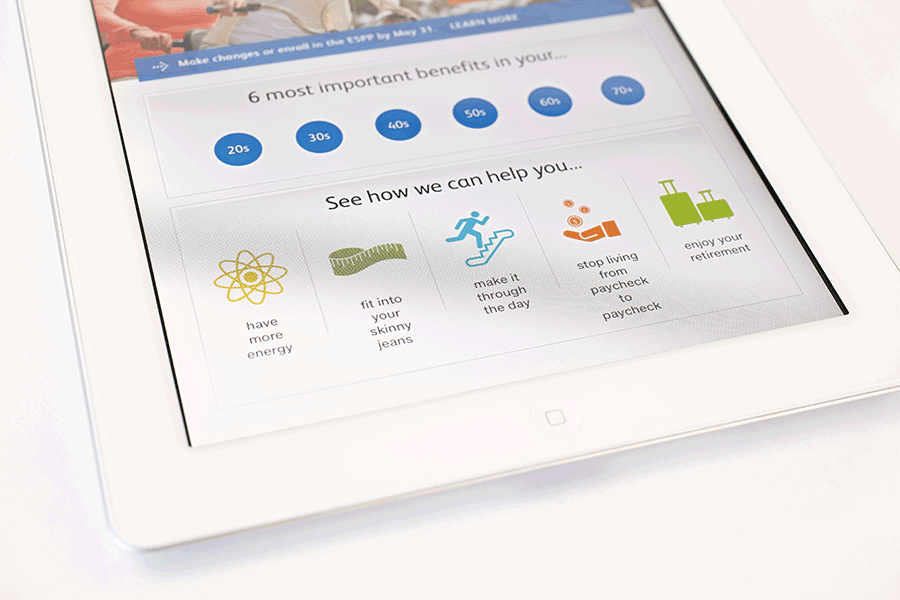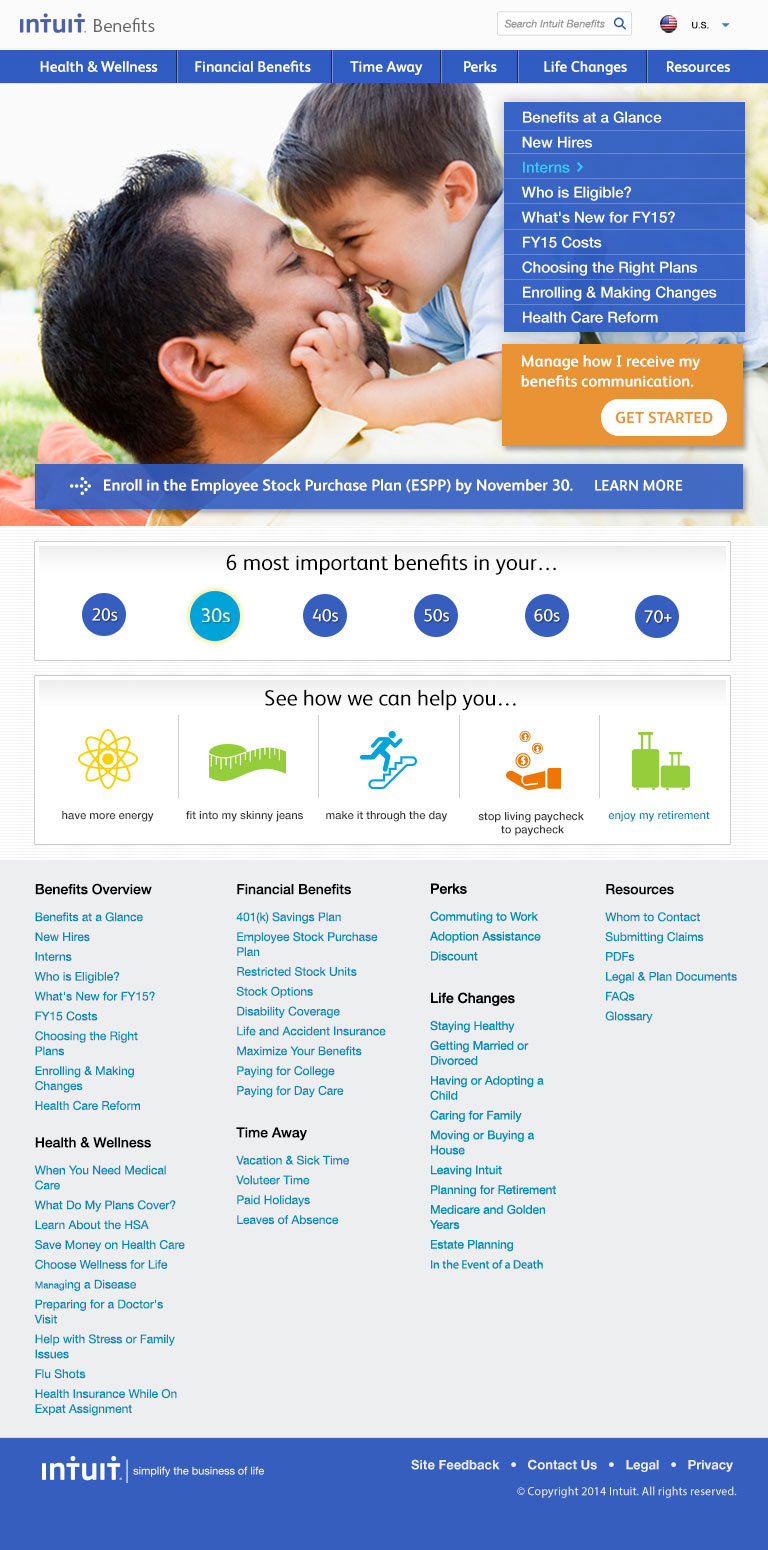 http://intuitbenefits.com/
I love the targeting by age. These are exactly the things I care about.
I was not aware of this benefit and it is one that could allow me to work on those pick times where I need to work more without having to worry about the care for my mother. Thank you!
I appreciate you customizing the recommendations based on our stage in life. I feel it so much more relevant to me. Thank you.
This is by far the best, easiest explanation of ESPP I've seen. THANK YOU!
Thanks for the easy-to-read and user-friendly site. I'm about to begin the onboarding process as an instructional designer, and navigating information about insurance was simple.